LYNDAL LARKIN
FOUNDER AND PRINCIPAL, LARKIN LEADERSHIP
---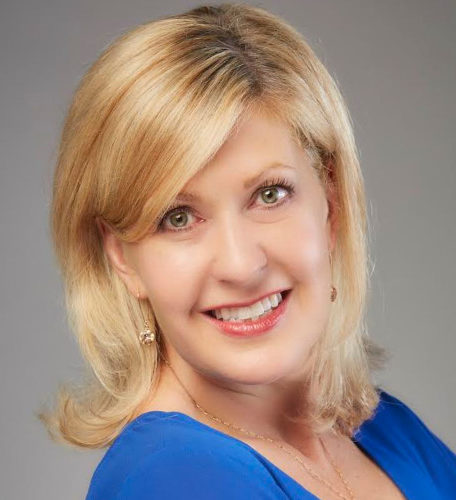 Lyndal is an experienced and effective HR and leadership development practitioner for individual leaders, start-ups and larger organizations. Lyndal provides thorough and effective service to her clients and projects, driving exceptional results and improving performance.

~ M. Osorio, VP Retail, Tori Richard
Lyndal's executive coaching helped me gain needed clarity. She asked the right questions to lead me to solid decisions, helped me to focus, and prioritize. Lyndal is able to strike a unique balance of careful listening with sharing her wealth of experience and ideas. She quickly pinpoints the crux of a situation and always leaves me with helpful insights, ideas, and questions to ponder.

~ C. French Marketing Executive
Lyndal Larkin is an Executive Coach and Leadership Advisor. She has spent the past 20+ years as an HR executive working in diverse industries ranging from early and mid-stage tech start-ups to luxury hospitality and global travel retail. As a high-energy and collaborative coach and business partner, Lyndal thrives in supporting dynamic individuals and teams to create the conditions allowing them to deliberately and repeatedly achieve exceptional results.
Lyndal began her HR career in Vancouver, Canada with Fairmont Hotels and then Four Seasons Hotels & Resorts. Upon moving to Los Angeles in 2007, she spent the next four years traveling 32+ weeks/year as a consultant, facilitator, speaker and coach throughout the US and Western Europe. During this time, she worked with leaders in diverse industries including international law firms, commercial real estate, manufacturing, transportation, hotels and convention centers. In 2011, she accepted the role of overseeing human resources for the North American region of luxury travel retailer DFS Group, a division of Moet Hennessy Louis Vuitton. Lyndal's next stop was the SoCal tech hub of Silicon Beach. Most recently she was Head of People at Sequoia-backed NEXT Trucking with the mission of designing and building a dynamic, multi-functional people team to scale with the fast-growing business.
In early 2020 Lyndal launched Larkin Leadership, focused on supporting the C-Suite and senior leaders with results-focused executive coaching and bespoke leadership programming. She is a mentor at AmplifyLA and Blue Startups as well as a university guest lecturer at Loyola Marymount University and Hawaii Pacific University. She also leads Mastermind groups focused on developing and connecting women executives. Lyndal resides in Los Angeles. In her free time, she is passionate about her work as a governing board member of local non-profit, LA's BEST, and adores travel, cooking, and entertaining family and friends.
Professional Certifications & Development:
University of South Florida, Workplace D, E & I Certificate
Asian Leadership Institute, Certified Executive Coach & Program Facilitator
Coaches Training Institute, Core & Advanced Coach Training
Myers-Briggs Type Indicator, Certified Facilitator
Stephen Covey's 7 Habits of Highly Effective People, Certified Facilitator
Korn Ferry/Lominger Leadership Architect and 360, Certified Facilitator
Development Dimensions International (DDI), Certified Facilitator